New Project, New Office, New People
14th May 2018
It's a massive, massive day for Nimble. Its been an incredible 6 months in which we've trebled the size of the company, launched 2 pop up squads and set some real solid foundations taking the company to the next level while still saying true to our lean values
First up, We're absolutely delighted to announce that we've partnered with Sheffield's finest design studio Side by Side and launched our first Sheffield pop up squad (which we've obviously packed full of top Sheffield talent).
We're collectively delivering a ground breaking project for Taro Pumps. We can't say too much about it at the moment, but we're really excited what we've got coming up over the next few months.
Our Pop Up Squad needed 2 things to make it real. People and somewhere to make the magic happen!
Its no understatement that we've gone all out to get our first choice picks for the project. Chris himself will be leading the team, with two faces familiar to anyone that knows us making up the initial team.
A warm Nimble welcome to .net legend Andy MacDonald and Technical & Design genius Laurie Nicholas.
Our Founder and CEO Chris Roberts said 'It's no secret I've wanted to work with Andy and Laurie again. For our first delivery project(s) delivered out of the new Nimble Office, it only seemed right that we stay true to our beliefs and handpick 2 of the City's finest Tech talents. It's a pleasure to unite with Andy and Laurie again for the next chapter of #teamnimble'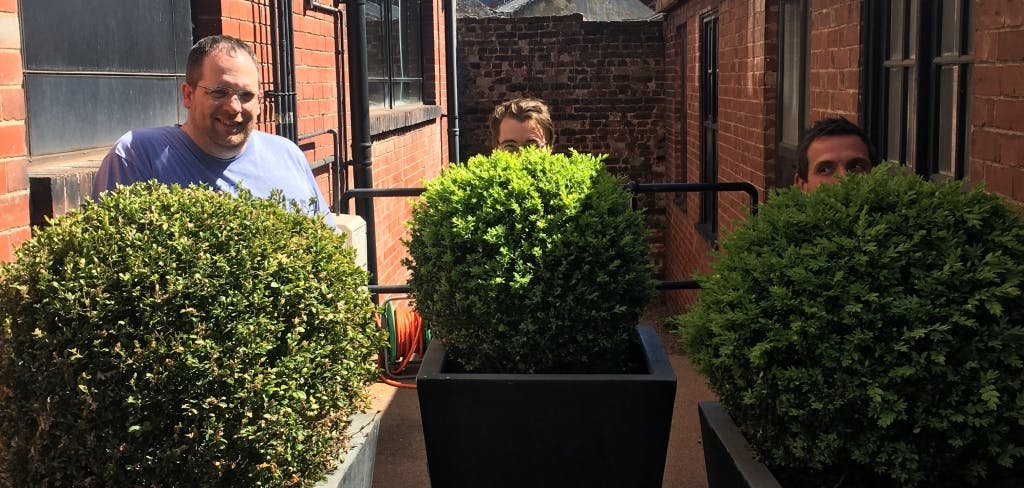 And just in time, We've got an office too, we scoured Sheffield for somewhere suitable to find the right office, only to find it was right under our noses, so our MVP Nimble Office can be found here at Oxo House on Joiner Street.
Lastly and not least, In view of his work over the last 6 months in being instrumental in all of this, Longy is taking a new role as Chief Technology Officer (as always, its an experiment, but we're confident of the results).
Chris added 'I'm thrilled with Andrew's versatility in enabling us to be such a slick lean operation in running Nimble day to day. This change reflects this positivity, as well as marking the start of a new chapter for us
Join us at Nimble
We take every effort to handpick all our Specialists, but we know there are talented and passionate people out there that we don't know. If you think that's you and you're interested in what we're up to, drop our CTO Andrew Long ([email protected]) a message as we'd love to chat to you.
#teamnimble